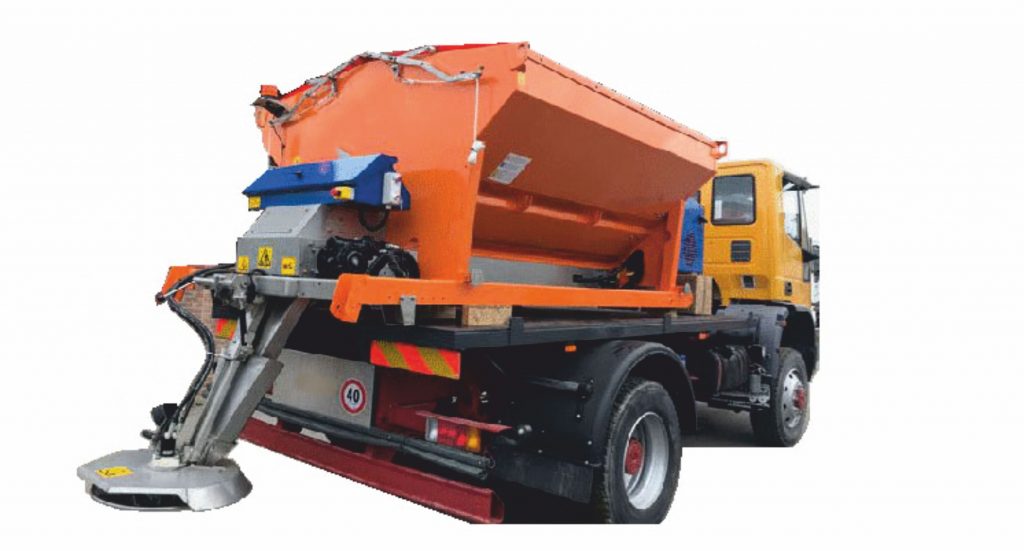 Snow Plows and Salt Spreaders
Snow Plows and Salt Spreaders are systems with mechanical and chemical working principles, designed to remove and prevent the problems arising from weather conditions in transportation networks by placing them on existing institution vehicles so that service roads provide uninterrupted service in harsh winter conditions.
Snow Plow and Salt Spreader equipment are produced in accordance with the Highways Traffic Laws and delivered with TSE quality standards approved superstructure documents.
The plow blade body is designed in a suitable way against bending, and the spring system is designed in such a way that it can get rid of the obstacle in an obstacle that can come in front of it. There is a coil spring system that allows the blade to overcome the obstacle on the road surface and return to the working position during operation.
The system maintains its elasticity at low air temperatures and is produced with features that can fulfill its function.
The plow blade can stretch longitudinally according to the angle on the road surface.
The contact angle between the snow blade scraper tips and the ground can be adjusted when desired.
The snow blade is designed in accordance with the operating conditions in the range of 0-60 km/h vehicle speed.
Thanks to the carrier system between the plow blade body and the vehicle, it provides both the connection and the up-down and right-left angle movement of the blade.
Snow Plows are designed and manufactured with technical specifications suitable for work vehicles such as trucks, loaders and tractors.
Salt Spreaders are produced in accordance with the carrying vehicle capacities.
There is a hydromotor driven crusher system at the exit of the salt reservoir to break the salts and ensure homogeneous flow.
In the system, homogeneous salt spreading can be done in widths between 2-12 m.
Salt distribution rate is controlled automatically, salt spreading density is adjusted.
For traffic safety, warning and lighting are provided with LED lamps.
Salt spreader system can be placed on carrier legs in parked state.