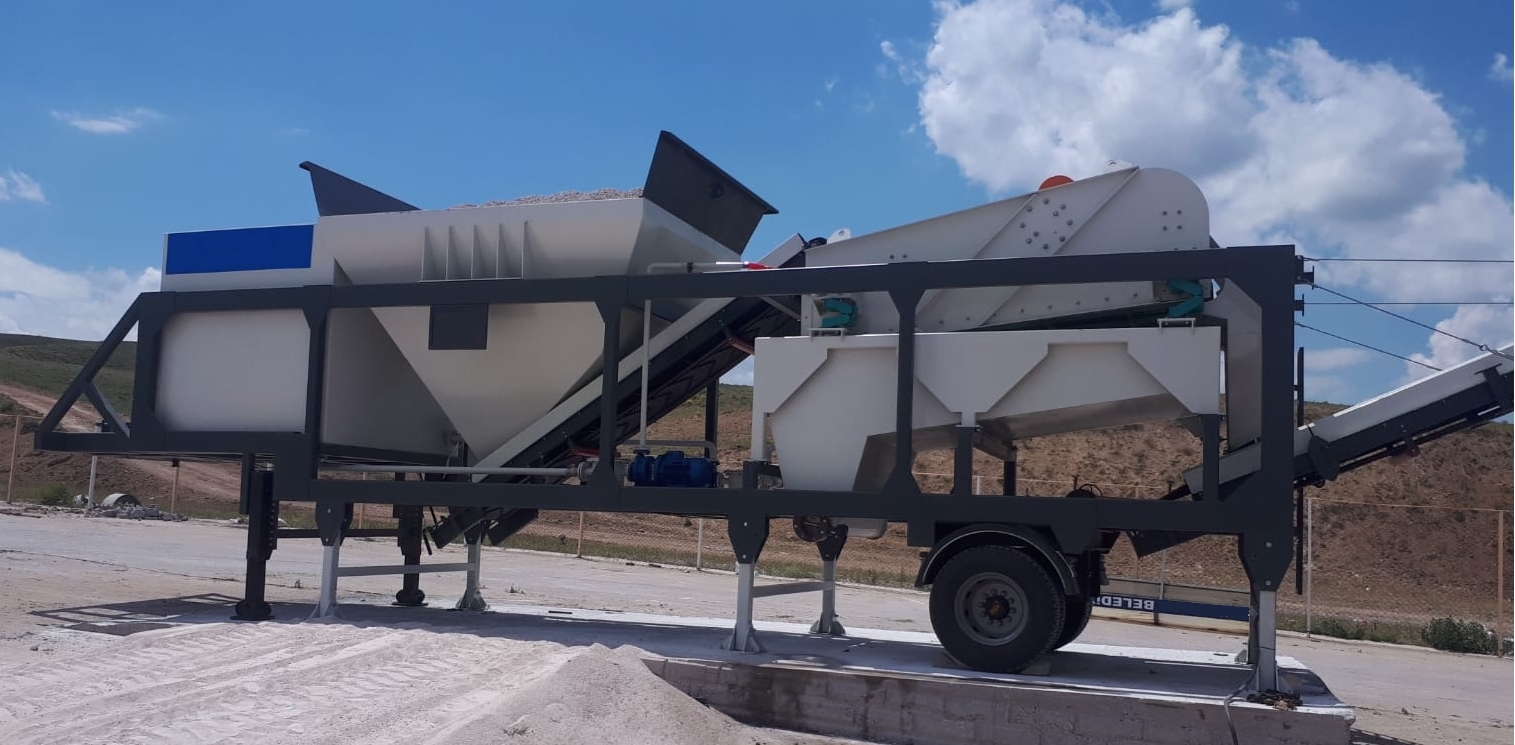 Mobile Aggregate Washer Plant
Surface cleaning of aggregates used in surface coatings affects the coating quality. Clay particles in the coating absorb water. Therefore, a clean surface aggregate should be used in the coating material. The aggregate properties in the surface coating material are specified in European standards.
The Mobile Aggregate Washing Machine consists of Aggregate loading silo, screen feeding and truck loading conveyors, washing grid, clean and dirty water tanks, pumps and filters.
Compact design – easily moved from site to site with minimal setup time.
Highly efficient and efficient screens with high frequency motors.
Hardox Wearparts, used as standard, provides longer wear life.
Complete with control panel for direct connection to the generator or wired to the full system control panel.
ATS Aggregate Washing Machine is managed through a single control panel. The system can be operated directly from the power plant or from the generator.