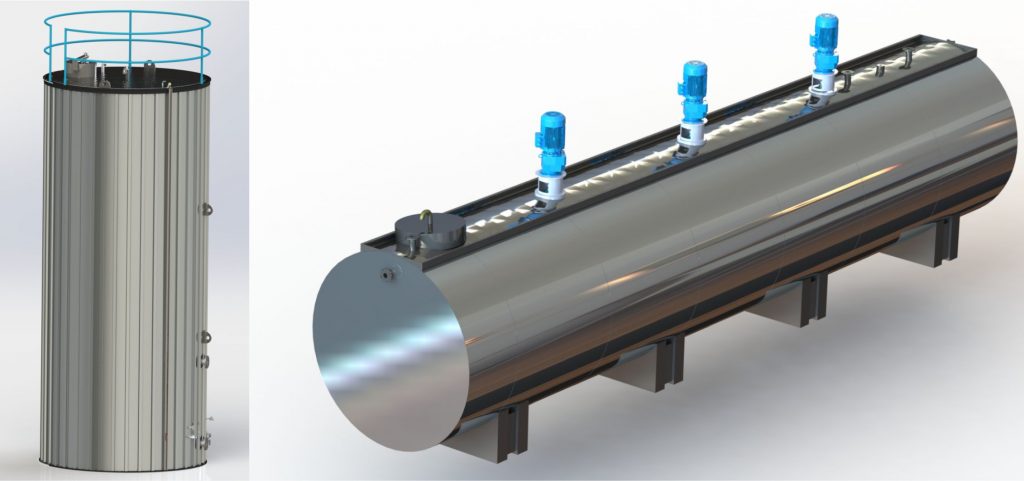 Bitumen Storage Tanks
Bitumen storage tanks are available in capacity options from 20 tons to 1500 tons. Tank types are determined according to the installation location and usage needs.
Bitumen storage tanks are produced vertically and horizontally with and without a mixer.The tanks produced with agitators are used for the storage of valuable asphalt types such as emulsion bitumen and modified bitumen that need to be continuously mixed to prevent segregation.Storage tanks without agitators are used for normal asphalt storage and heating to required operating temperatures.
High energy efficiency boiler with bitumen storage tanks, insulation materials used in European standards. It is designed as a protected ladder and with railing to ensure safety in maintenance, repair and operation processes. In order to provide work and worker safety, different control sensors are provided over the main system.
In Bitumen Storage Tanks;
Mechanical and Electronic Level measurements,
In ranges of in 30 T-1500 T capacities,
High standard isolation materials,
Temperature indicators,
Tank limit level alarms,
Mixer according to necessity,
are designed and offered for use with options.