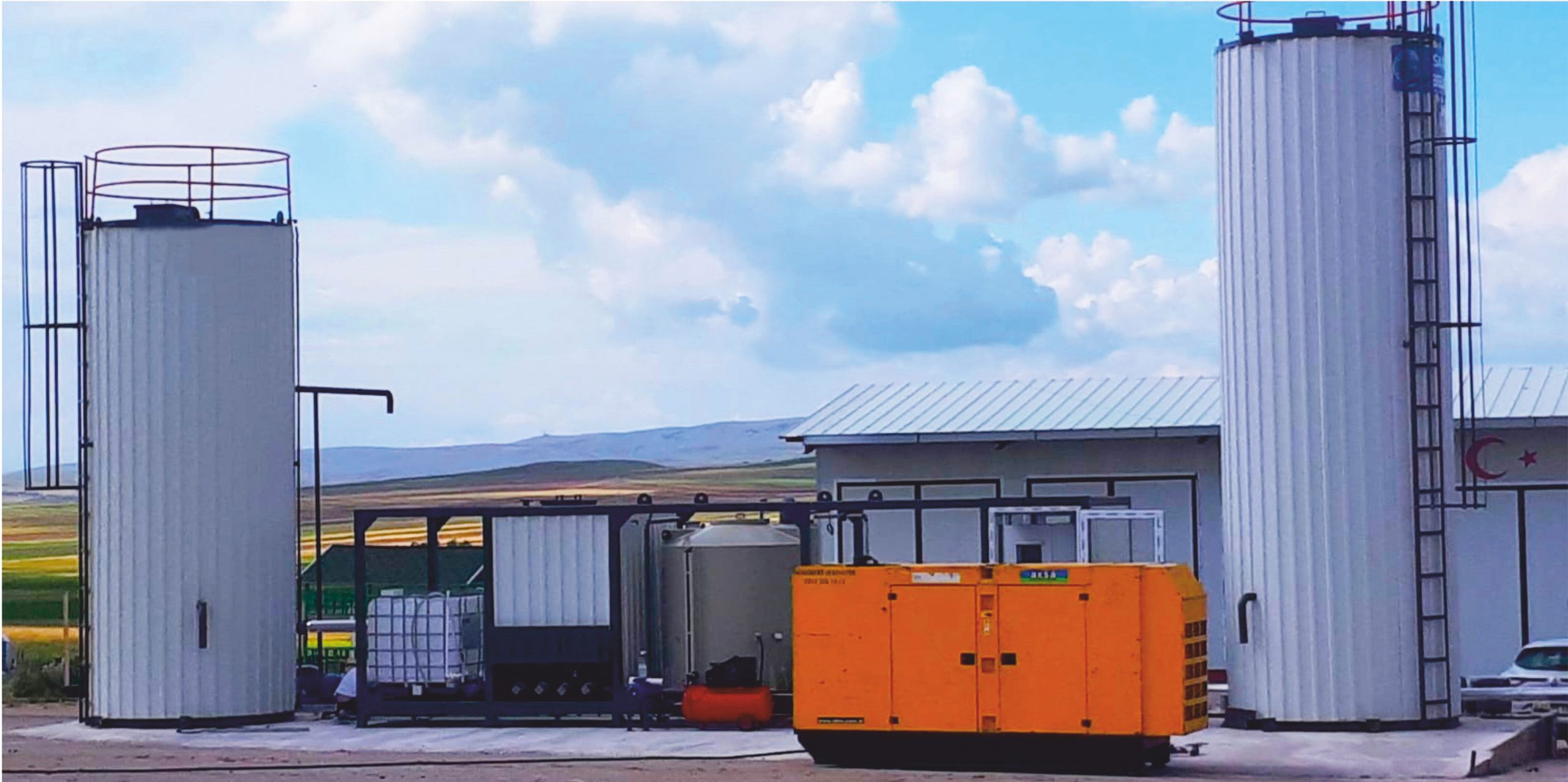 Asphalt Emulsion Production Plant
Asphalt Emulsion Production Plant is a system that provides homogeneous distribution of asphalt particles in water with the help of chemicals to ensure that asphalt cement can be applied in fluid and environmental conditions. Asphalt emulsions are produced by mixing asphalt cement, solvent (thinner), emulsifier, water and acid in certain proportions and passing through a colloid mill. The whole system is placed on the case with features that can be moved to another location.
ATS Asphalt Emulsion Production Facilities, Bitumen line, Latex Line, Colloid Mill, Emulsifier and Acid Weighing Unit, Compressor and Pneumatic Line, System Control and Management Cabinet, Water storage tank, Truck Filling Line, Electrical Control Cabinet and System, Emulsion Storage Tank and System includes.
ATS Asphalt Emulsion Production Facilities provide high energy efficiency by reducing the risk of ignition and getting rid of work safety and high operating temperatures by its easy installation and transportation system.
In the production processes of ATS Asphalt Emulsion Production Plant;
Precise production according to recipe using these precision flow meters for emulsified bitumen, bitumen and water,
Hot oil heating system automatic temperature control,
All equipment that comes into contact with the emulsion is heated by hot oil heating or an electric source. It is ready to start production in a stable regime.
All parts in contact with the emulsion are insulated with anti-corrosion materials, advantages are obtained.